Notice
: Undefined index: file in
/var/www/html/wp-includes/media.php
on line
1675
WE see you again
Dear Delegates and Faculty Advisors,
In 2020, a sudden epidemic has disorganized the lives of all of us. In the past special year, we didn't realize the appointment to meet in Beijing every summer because of the epidemic. However, WEMUN EXPO didn't stop, the online meeting without space restriction allow us to meet in the cloud, feel the convenience of the Internet era, and experience such a different WEMUN EXPO 2020.
After a year of waiting and efforts, now we decide to let WEMUN EXPO return to her summer track, so that you who have accumulated strength for a whole year can meet in Beijing again this summer! Herein, we officially announce that WEMUN EXPO 2021 will be held in Beijing from August 3rd to 6th !
This year, we are going to invite eight Sub-Conferences to allocate at WEMUN EXPO 2021, with 1-3 committees for each sub-conference. We will continue to maintain cooperation with top global Model United Nations brands and organizations such as the University of Chicago, Oxford University, Cornell University, University of Pennsylvania, University of California, Berkeley, McGill University and the UN4MUN.
In this year's conference, we are going to be more focused on the selection of Committees and Topics. The organizing committee, work along with our Sub-Conferences members, will keep on upgrading the committee topics, exceeding 40% topics of crisis or joint crisis committees. Meanwhile, we are going to be strictly select the members of the Dais members from each Sub-Conference, our goal is to present the highest academic standard to each delegate.
At the same time, we will also enrich many special activities during the conference, we will be strictly implementing the related epidemic prevention regulations, continue to improve the service level of the conference, and create a safe, orderly, high-level and high-quality environment for each delegate. Now, the registration for the Conference is available on the official website of WELAND. Please refer to the Guide, and know about the 14th WE Model United Nations EXPO.
Join us this summer!
WEMUN EXPO 2021 Organizing Committee
CONFERENCE FEATURE
• Upgraded Overall Academic Level
Cooperate with international organizations and non-governmental organizations to set up special committees to enhance the authority and professionalism of the conference. Meanwhile, we will invite embassies and consulates, officials from international organization, Chinese retired diplomats, experts, professors and scholars in different fields, to operates panels and workshops during the sessions. Students will have the opportunity to jointly discussing the biggest issues and challenges in the world today.
• Upgraded committee topics
While retaining the traditional English Committee, we will increase the number of special committees, which will account for nearly 50% of the total number of the general committee. Topics will be include the History Committee, Innovation Committee and Future Committee, and the topics and organizational forms will not be limited to the United Nations and general international organizations.
• New Rules of Procedure
We are going to set more than three Chinese language committees, by adopting the new Rules of Procedures, to ensure delegate free to discuss. To provide a platform for them to debate, negotiate and lobbying, and have a uniquely immersive experience.
• Special Events and Activities
Green light dance teaching and WeGala, the organizing committee will explore more interesting events and activities during the sessions, such as College Fair, Summit Forum, team confrontation, etc.
• Upgraded Online Training
The organizing committee will arrange a series of online academic training before the conference. Delegates will learn Rules and Procedures, how to do topic research, and improve their writing ability. We will also provide academic training for the special committees.
委员会和议题
Berkeley Model United Nations
Model United Nations of University of Chicago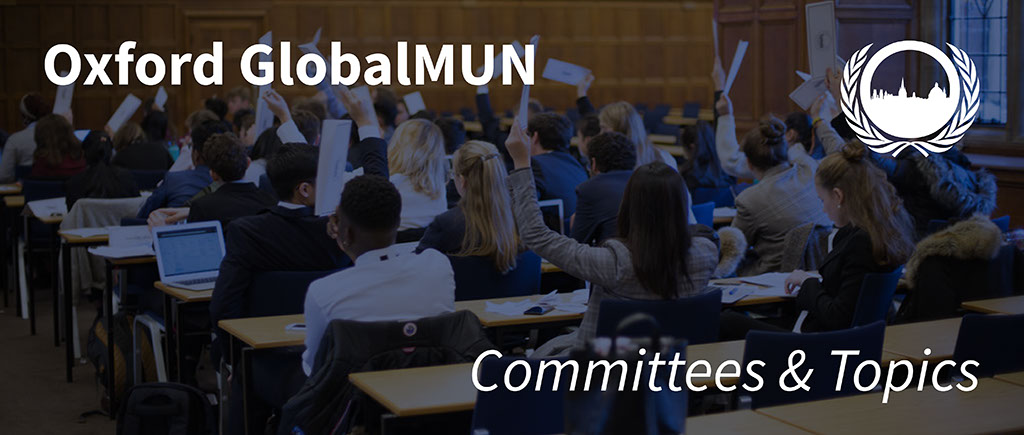 Oxford Global Model United Nations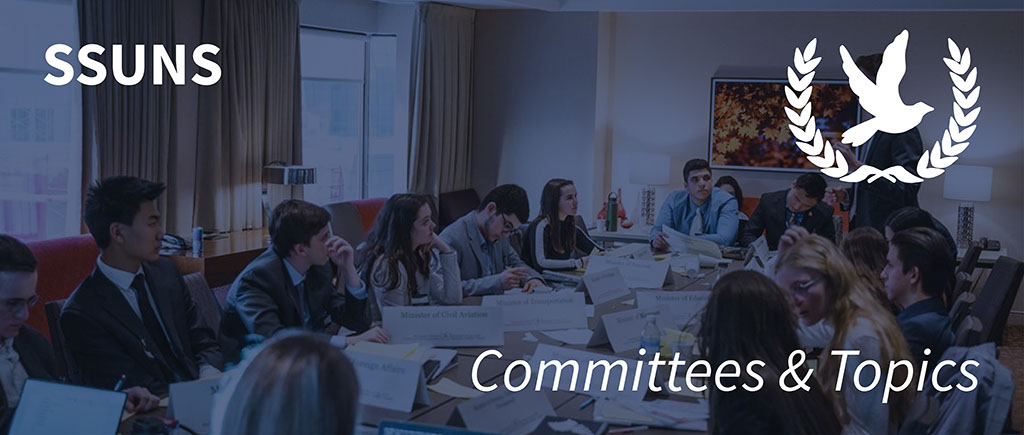 The Secondary Schools United Nations Symposium
United Nations for Model United Nations
We Model United Nations Conference
说明: WEMUN EXPO 2021海外分会场将与各海外高校和相关组织机构签署品牌使用协议,并共同遴选各海外高校和相关组织机构模联团队在华成员,确保主席团的国际化、高水平与专业性。
MAJOR TIMELINE
VENUE INFORMATION
CONFERENCE SCHEDULE
August 3rd 2021, Tuesday
August 4th 2021, Wednesday
August 5th 2021, Thursday
August 6th 2021, Friday
CONFERENCE FEE
Conference Fee: 2880 RMB/per delegate Fee includes,
• Conference Registration Fee
• Conference Materials Kit
• Model UN Training Session
• Insurance (both accident injury insurance and medical insurance)
• Government Tax/Service Charges
Registration
会议介绍
WEMUN EXPO is the largest MUN Conference in Aisa, process over 1000 delegates come from the U.S, Canada, Japan, Singapore, Malaysia, India, Philippines, etc. every year in Beijing China.
The First session of WE Model United Nations EXPO (WEMUN EXPO) was held in 2008. Today, WEMUN EXPO has become the largest-scale international middle and high school students MUN conference in Asia, with over 1000 student representatives from across the world participating each year.
It joined hands with famous nationwide universities in organizing, such as Oxford University, University of Chicago, University of Pennsylvania, Cornell University, University of California Berkeley.